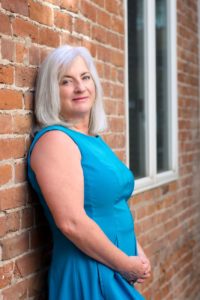 For more than two decades, I have represented ordinary people in lawsuits against car dealers, mobile home dealers, banks and other lenders, and debt collectors who have lied to them and stolen their hard-earned money.
I have many favorable trial verdicts and arbitration awards on behalf of defrauded consumers.  I represented a Dine couple, Norvin and Bernita Lee, in their case where "Friendly Motors" lied to them about the mileage and condition of a $3,995 car they bought, and then threatened them with physical violence in attempts to collect on the car loan.  The federal court jury awarded them $669,000.  In another case, an arbitrator awarded Gary and Louise Stripling $110,000 against Solitaire Homes for defrauding them in their purchase of a new manufactured home.
Prior to joining this firm, I worked for six years at DNA–People's Legal Services, providing free legal services to income-eligible clients within the Navajo Nation, in federal, state and Navajo courts.  While there, I was counsel on a class action civil rights case against the Navajo Nation regarding its jail conditions.
During law school, I was awarded a Harvard Human Rights scholarship to spend a summer working at the Western Desert Puntukurnaparna Aboriginal Corporation in Port Hedland, Australia. There I worked for the Martu Aborigines, trying to get them legal title to their native homelands in the Western Desert. This transformative experience prompted my leaving the Northeast to move to the desert Southwest after law school.
I have presented at the National Consumer Law Center's annual conferences on topics such as using experts at trial and practicing in tribal courts.
Outside of the office, I like to lift heavy things, and have three national power lifting records.  I also love to travel and hike, and have climbed to Mt. Everest base camp during an 18 day trek in Nepal.
Education
Harvard Law School, J.D. 1990
Mount Holyoke College, B.A. in English Literature, magna cum laude, 1985
Sorbonne (1983-1984)
Professional Licensure
New Mexico
United States District Court for the District of New Mexico
Tenth Circuit Court of Appeals
Navajo Nation (inactive)