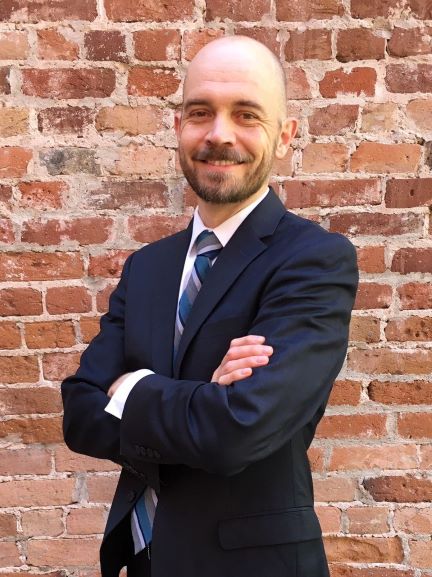 Nicholas Mattison is a partner at Feferman, Warren & Mattison, where he has worked since 2013.  His practice includes individual cases and class actions against fraudulent car dealers, predatory lenders, abusive debt collectors, and other businesses that rip off consumers.  He litigates in state and federal court.  Mr. Mattison has won judgments for his clients at trial and in arbitration. In 2022, he won an $800,000 jury verdict in a Human Rights Act case. In 2017, he won a $7.3 million judgment against a payday lender. In 2016, he won a $10 million dollar verdict against an abusive debt collector.  Mr. Mattison has also negotiated multiple six-figure settlements for his clients. His work has been featured in the Albuquerque Journal and the Gallup Independent.  He is the New Mexico State Chair of the National Association of Consumer Advocates.
For Mr. Mattison, working for Feferman, Warren & Mattison is the culmination of many years studying and litigating in consumer law.  Mr. Mattison is a 2008 graduate of Harvard Law School, where he participated in a predatory lending clinic.  Prior to joining the firm, Mr. Mattison worked for four years in the Window Rock office of DNA-People's Legal Services, where he fought for the rights of people living in poverty in the four corners region.  His work included litigation in state and tribal court on behalf of consumers taken advantage of by car dealers and predatory lenders.  At DNA, Mr. Mattison began as a staff attorney, and eventually worked as a managing attorney and then the senior attorney for all New Mexico offices.   Before working for DNA, Mr. Mattison served as a law clerk for the Honorable Edward L. Chavez on the New Mexico Supreme Court.
Mr. Mattison is the recipient of the National Consumer Law Center's prestigious 2020 Rising Star Award.
Before law school, Mr. Mattison was an elementary school teacher in Thoreau, New Mexico.  In his free time, he enjoys spending time with his family, cooking, playing guitar, reading history, and visiting the wilderness of New Mexico.
Education
Harvard Law School, J.D. cum laude, 2008
University of Colorado, B.A. summa cum laude, 2001
Professional Licensure
New Mexico
United States District Court for the District of New Mexico
Tenth Circuit Court of Appeals
Navajo Nation (inactive)