Feferman, Warren & Mattison is the preeminent law firm in the Southwest devoted to protecting consumers.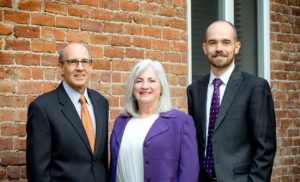 We sue:
Car dealers.
Predatory lenders.
Abusive debt collectors.
Credit reporting agencies.
We enjoy suing businesses that lie to and rip off ordinary people. Our three lawyers work full time in consumer law. We have been the leader in fighting for New Mexico consumers for more than 20 years. Our offices are located in Albuquerque, but we accept cases throughout New Mexico, including cases for consumers in other states who have consumer law issues connected to New Mexico. Contact us for a consultation.
What we do:
Feferman, Warren & Mattison handles a wide variety of individual and class action consumer cases. Most of the firm's cases are state and federal lawsuits against car dealers, debt collectors, credit reporting agencies, predatory lenders, and other businesses that rip off consumers. Give us a call if:
A car dealer sold you a previously wrecked vehicle, a vehicle with a bad title, or otherwise took advantage of you.
You are stuck in a predatory loan.
A debt collector is harassing you.
Your credit report shows inaccurate information or has been used inappropriately.
You need help with any consumer law issue.
The links on this page provide more information about the types of cases we handle, but even if your specific issue is not mentioned, contact us to see if we can assist you.
Our track record:
Feferman, Warren & Mattison has a track record of excellent results for clients:
In 2023, attorneys Susan Warren and Nick Mattison won a $2,587,000 jury award against Reliable Chevrolet for fraud.
In 2022, attorney Richard Feferman won a $4.3 million dollar judgment against a predatory lender that filed illegal lawsuits against consumers.
In 2022, attorney Nicholas Mattison won an $800,000 jury verdict in a Human Rights Act case. 
In 2017, attorney Nicholas Mattison won a $7.3 million class action judgment against a payday lender. 
In 2016, attorney Nicholas Mattison won a $10 million jury verdict against an abusive debt collector.
Attorneys Richard Feferman and Susan Warren obtained a $669,000 jury verdict against a New Mexico car dealer for fraudulent and abusive practices.
Our firm has returned millions of dollars to tens of thousands of consumers in class actions against car dealers, predatory lenders, debt collectors and other abusive businesses.
We have litigated national precedent-setting cases in the fields of motor vehicle sales fraud and credit reporting.
The firm's senior partner, Richard Feferman, has been honored with the National Consumer Law Center's Vern Countryman Award, the highest honor for consumer attorneys.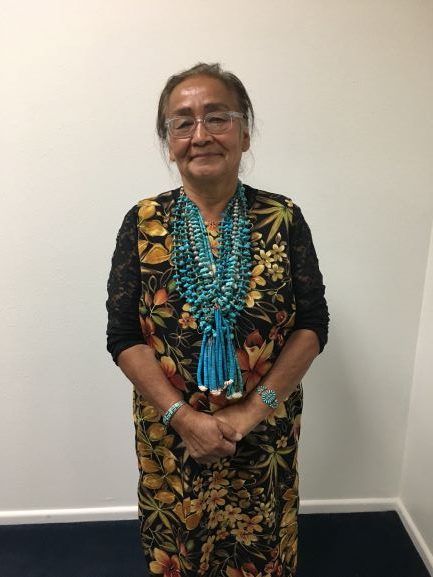 The firm's client Clara Daye shows off some of the jewelry she recovered in a class action against an unscrupulous pawn lender.